For every edition of the AD/PD™ International Conference the Organizing Committee recognizes the top junior and trainee abstract presenters with Junior Faculty Awards*.
Recipients of this award will give an oral presentation on their research during the Conference.
The applications for the 2024 Junior Faculty Awards are open until September 20, 2023. 
Application is through the abstract submission system.
​*Eligible candidates for the Junior Faculty Awards are graduate students (PhD, MD) or junior scientists up to five years after the doctorate degree (PhD, MD)
2023 JUNIOR FACULTY AWARDS WINNERS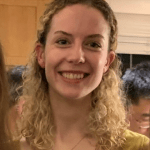 Leyla Akay, United States
Abstract: APOE4 IMPAIRS MYELINATION VIA CHOLESTEROL DYSREGULATION IN OLIGODENDROCYTES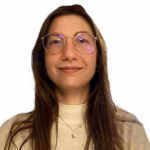 Cecilia Boccalini, Switzerland       
Abstract: SEX DIFFERENCES IN DEMENTIA WITH LEWY BODIES: AN IMAGING STUDY OF NEUROTRANSMISSION PATHWAYS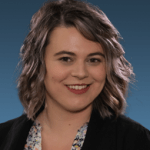 Jennifer Cooper, Canada
Abstract: NEUROFILAMENT LIGHT AND GLIAL FIBRILLARY ACIDIC PROTEIN CAN DETECT NEUROLOGICAL COMPLICATIONS OF COVID-19 IN CRITICALLY ILL PATIENTS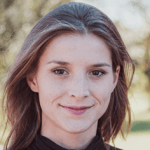 Roxane Dilcher,  Australia             
Abstract: BIOMARKER INTERPLAY BETWEEN CSF AND 18F-PI-2620 PET IN ALZHEIMER'S DISEASE AND 4R-TAUOPATHY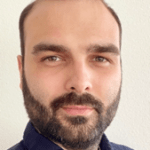 Christoph Gericke, Switzerland       
Abstract: ASSOCIATION OF ADAPTIVE IMMUNE PATTERNS WITH EARLY ALZHEIMER'S DISEASE BIOMARKER ALTERATIONS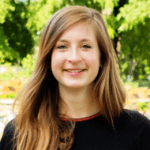 Verena Haage, United States    
Abstract: TOWARDS MODULATING HUMAN MICROGLIAL SUBTYPES AND MITOTYPES IN DISEASE: DEVELOPING A PHARMACOLOGICAL TOOLKIT TO POLARIZE MICROGLIA IN A  TARGETED FASHION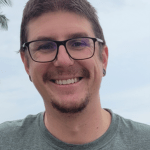 Jonathan Hasselmann, United States    
Abstract: ALTERATIONS IN TRANSCRIPTION FACTOR LANDSCAPE AND CHROMATIN STRUCTURE DRIVE THE HUMAN MICROGLIA RESPONSE TO AMYLOID PATHOLOGY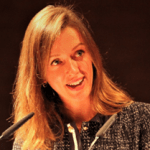 Fiona Heeman, Sweden
Abstract: RELATIONSHIP BETWEEN [18F]FLORTAUCIPIR PET VISUAL PATTERNS AND NEURODEGENERATION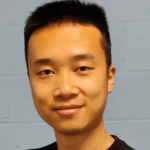 Pengfei Hou, Belgium               
Abstract: THE Γ-SECRETASE SUBSTRATE PROTEOME REVEALS THE ROLE OF REGULATED INTRAMEMBRANE PROTEOLYSIS IN MAINTAINING MICROGLIA CELL STATES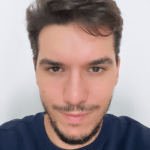 Miguel Labrador-Espinosa, Spain    
Abstract: ASSOCIATIONS BETWEEN CHOLINERGIC BASAL FOREBRAIN DEGENERATION, CORTICAL HYPOMETABOLISM, AND COGNITIVE DEFICITS IN PARKINSON'S DISEASE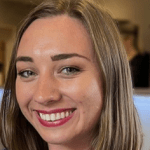 Emma Luckett, Belgium               
Abstract: WEIGHTED GENE CO-EXPRESSION NETWORK ANALYSIS DETECTS CHANGES IN THE PERIPHERAL BLOOD TRANSCRIPTOME IN ASYMPTOMATIC ALZHEIMER'S DISEASE

Kate Onuska, Canada
Abstract: A TRANSLATIONAL MULTIMODAL PLATFORM FOR IMAGING FOREBRAIN CHOLINERGIC DYSFUNCTION IN MICE AND HUMANS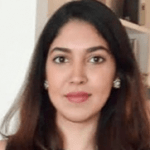 Samira Parhizkar, United States    
Abstract: SLEEP DEPRIVATION EXACERBATES MICROGLIAL REACTIVITY AND AMYLOID-Β DEPOSITION IN A TREM2-DEPENDENT FASHION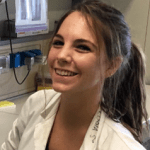 Federica Rey, Italy       
Abstract: IDENTIFICATION OF A NOVEL PATHWAY IN SPORADIC AMYOTROPHIC LATERAL SCLEROSIS MEDIATED BY THE LONG NON-CODING RNA ZEB1-AS1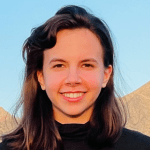 Olivia Rifai, United Kingdom              
Abstract: MOLECULAR SIGNATURES OF NEUROINFLAMMATION IN PATIENT TISSUE ACROSS SPORADIC, SOD1 AND C9ORF72-ALS COHORTS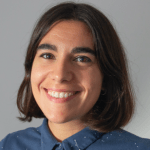 Aitana Sogorb Esteve, United Kingdom              
Abstract: A NEW HORIZON FOR FLUID BIOMARKERS IN GENETIC FRONTOTEMPORAL DEMENTIA: AN UNBIASED PROTEOMICS STUDY
Johannes Trambauer, Germany            
Abstract: HETEROZYGOSITY REVERSES GAMMA-SECRETASE MODULATOR RESISTANCE OF AN AGGRESSIVE ALZHEIMER-CAUSING PRESENILIN MUTANT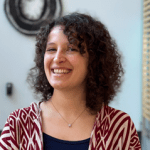 Irem Ulku, Canada
Abstract: SCREENING OF PROTEASES INVOLVED IN AMYLOID-BETA 34 DEGRADATION – A POTENTIAL EARLY BIOMARKER OF AD PROGRESSION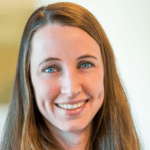 Inge Verberk, Netherlands      
Abstract: THE MASTERMIND OF THE ALZHEIMER'S BLOOD-BASED BIOMARKERS: DEVELOPMENT OF CUTOFFS AND A VISUALIZATION TOOL FOR USE IN CLINICAL DEMENTIA PRACTICE.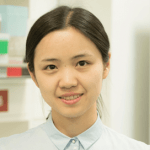 Yang Yang, United Kingdom              
Abstract: STRUCTURES OF ALPHA-SYNUCLEIN FILAMENTS FROM HUMAN BRAINS WITH LEWY PATHOLOGY