Welcome to Gothenburg, Sweden

Invitation to Gothenburg, Sweden
The 17th edition of the groundbreaking series of Alzheimer's and Parkinson's Diseases Conferences AD/PD™ 2023 will take place on 28 March – 2 April, 2023 in Gothenburg, Sweden.
The AD/PD™ Conference has become the main event of the year in the field of neurodegenerative diseases, attracting leading medical and scientific professionals from around the world. The Conference remains at the forefront of unraveling the mechanisms and improving the
treatment of Alzheimer's, Parkinson's, and other related neurodegenerative diseases. AD/PD™ Conferences uniquely combine distinct neurodegenerative diseases in one setting and examine their similarities and differences; a strong focus is presenting and discussing the latest ADVANCES IN SCIENCE & THERAPY. We invite you to join us at the AD/PD™ 2023 International Conference on AD and PD. Welcome to Gothenburg in the spring of 2023!

Did you know that Gothenburg is the most
sustainable destination in the world, according
to the Global Destination Sustainability Index?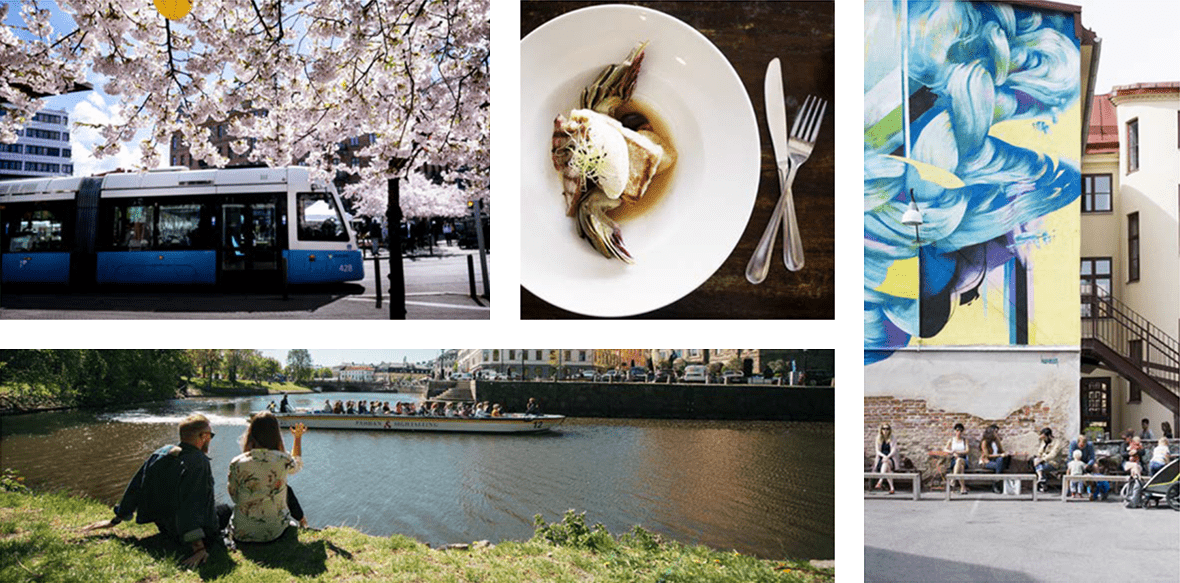 Memorable moments in Gothenburg
Situated in the heart of Scandinavia, on the west coast of Sweden, Gothenburg combines distinct charm with the pulse of modern urban life and creative atmosphere. The tram rattled streets are lined with cosy cafés and restaurants.
Open spaces
With the city's coastal location, you will be on a ferry in less than 30 minutes from the downtown area, to explore the tranquil archipelago. Would you rather stay in the city, nature is always close in Gothenburg. In and around the city centre you will find luscious, green spaces such as Slottsskogen city park, the Garden Society of Gothenburg and Gothenburg Botanical Garden.
Gastronomic brilliance
Fish and shellfish out of this world, innovative kitchens, hip food
trucks and Michelin-starred restaurants that use the finest locally grown produce. No wonder food lovers feel right at home in Gothenburg.
Seasonal highlight – Spring
March and April are spring months in Gothenburg. The trees and flowers are starting to bloom, temperatures are rising and locals embrace every chance to enjoy a coffee in the warming rays of the sun.
Congress venue
The Swedish Exhibition & Congress Centre and Hotel Gothia Towers, has a great location in the city centre. Take the airport bus from the airport and get off 20 minutes later, right outside the venue. The venue is within walking distance of other hotels, restaurants, parks, shops and attractions.